Plane Flying Parking Sim a Real Airplane Driving Test Run Simulator Racing Gamesの概要
| | |
| --- | --- |
| アプリタイトル | Plane Flying Parking Sim a Real Airplane Driving Test Run Simulator Racing Games |
| サブタイトル | |
| パブリッシャー | Aidem Media |
| 料金 | 無料 |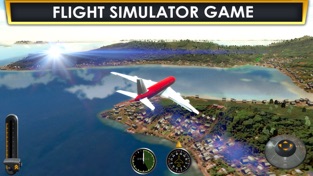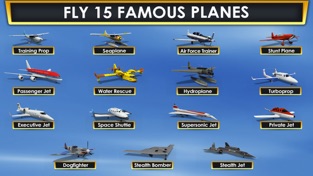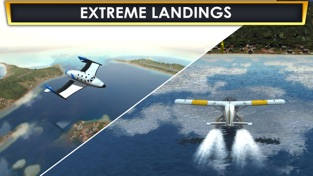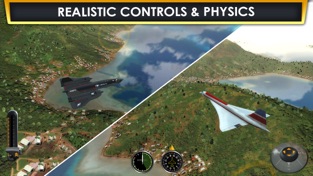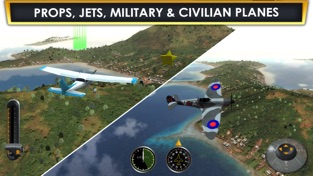 Plane Flying Parking Sim a Real Airplane Driving Test Run Simulator Racing Gamesの公式概要
Fly 15 Amazing Aircraft including Civilian Passenger Jets, Military Stealth Planes, Private Jets, Training Props and World War 2 era planes.
Explore a beautiful realistic map, based on real-world data for a truly remarkable flying experience.

FILL YOUR HANGAR
Fill your Hangar with 15 Iconic Aircraft. Earn rewards by passing Missions and complete your collection!

MASSIVE CAREER
Fly through 75 Unique Missions with challenges such as taking-off, landing, precise navigation and low altitude flying. Can you pass them all?

REAL WORLD MAP
We've used cutting-edge tools to model the 'Bora Bora' islands (South Pacific) in ultra-realistic detail. Fly over real terrain and prove your piloting skills are as beautiful to see as the island!

TOTAL CONTROL
Choose from various control options to get the feel you want. Switch to "Pro" controls to have full realistic banking control over your aircraft, or stick with Arcade controls for a helping hand!
Use your MFi Game Controller for the ultimate experience.

Welcome to the cockpit, Pilot!!

GAME FEATURES
▶ 15 Iconic Aircraft to Fly
▶ 75 Unique Missions to Beat
▶ Beautiful islands to explore, based on real-world data
▶ Arcade and Pro controls (go 'Pro' for more realistic flying!)
▶ 100% Free-2-Play
▶ iCloud support – continue your game on any device!
▶ MFi Game Controller Support)
▶ Compatible with iPhone 4s, iPad 2, iPad Mini & iPod Touch (4th Generation) or better devices

OUR FREE TO PLAY PROMISE
The Main Game Mode is 100% FREE to Play, all the way through, no strings attached! Extra Game Modes that alter the rules slightly to make the game easier are available through In-App Purchases. Each mode has separate GameCenter leaderboards to make for totally fair competition!
Plane Flying Parking Sim a Real Airplane Driving Test Run Simulator Racing Gamesの詳細情報
| | |
| --- | --- |
| サイズ | 300.5MB |
| カテゴリ | ゲーム |
| 互換性 | iOS 7.0以降。iPhone、iPad、およびiPod touchに対応。 |
| 言語 | 英語 |
| 年齢制限 | 4+ |
| 料金詳細 | 無料 |
Plane Flying Parking Simの実際の飛行機運転テストランシミュレータレーシングゲームのユーザーレビュー
– ブログで成長の洞察を見つける
– ビデオを報告しますか?
– 追加
評価とレビュー
– 金正恩
– 面白い
– 大好きLove️
– 楽しかった!もっと欲しい。
– ダブルポイントの動画が再生されない
カスタマーレビュー
– 現在、レビューのフィルタリング中に問題が発生しま。後でもう一度やり直してください。
– トップ国際レビュー